URBAN NATION // Painted Statue
2017
Painting, Creative Direction, Drawing
In 2017 the great guys in
URBAN NATION
 will open a 
Museum for Contemporary Art
in Berlin. As part of this museum, they needed somebody to reimagine the typical Berlin Bear to become their mascot at the door. This kind of figurines are spread everywhere in Berlin, mostly painted in bright colors. I was lucky enough to get my hands on one of the old versions that you typically can't find anywhere anymore. They actually found it in the trash and saved it to let me bring it back to life! I was totally free to give it my personal style to let it stand out compared to all those other statues. Everything you see is hand-painted, no rulers were used. It's mostly acrylic and some spray paint. The whole bear took me about three days. 
You can find it at
URBAN NATION
and hopefully soon at the museum.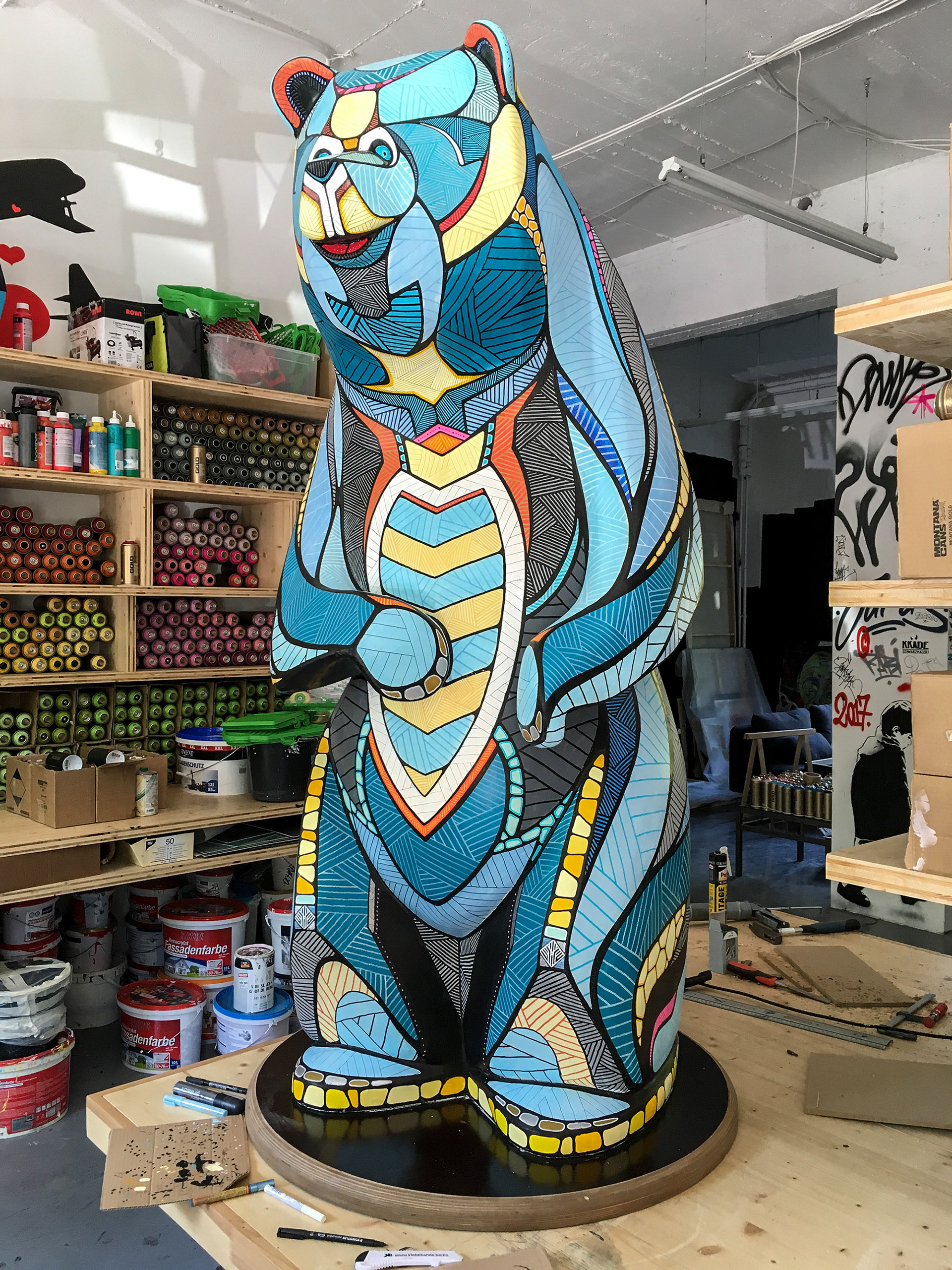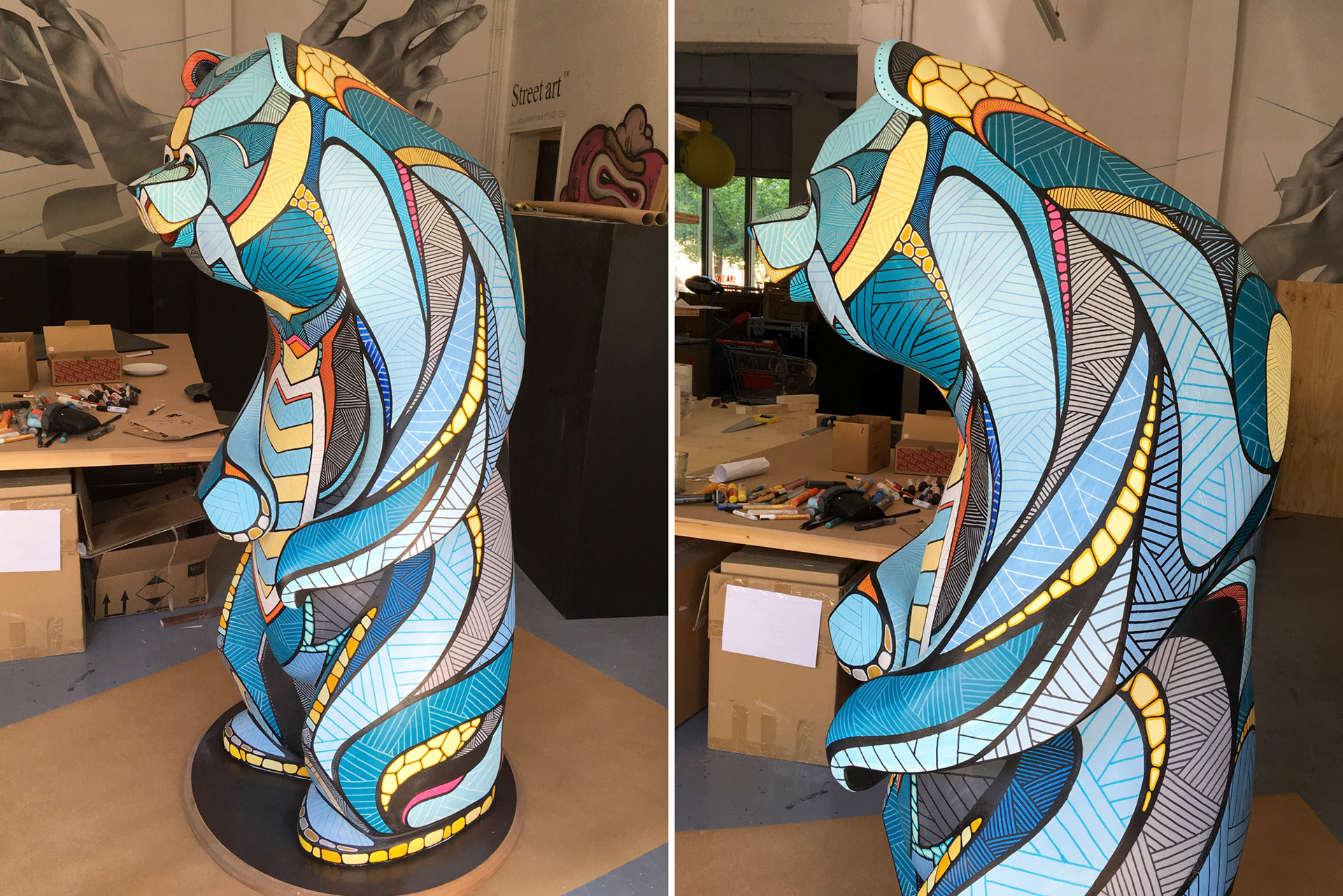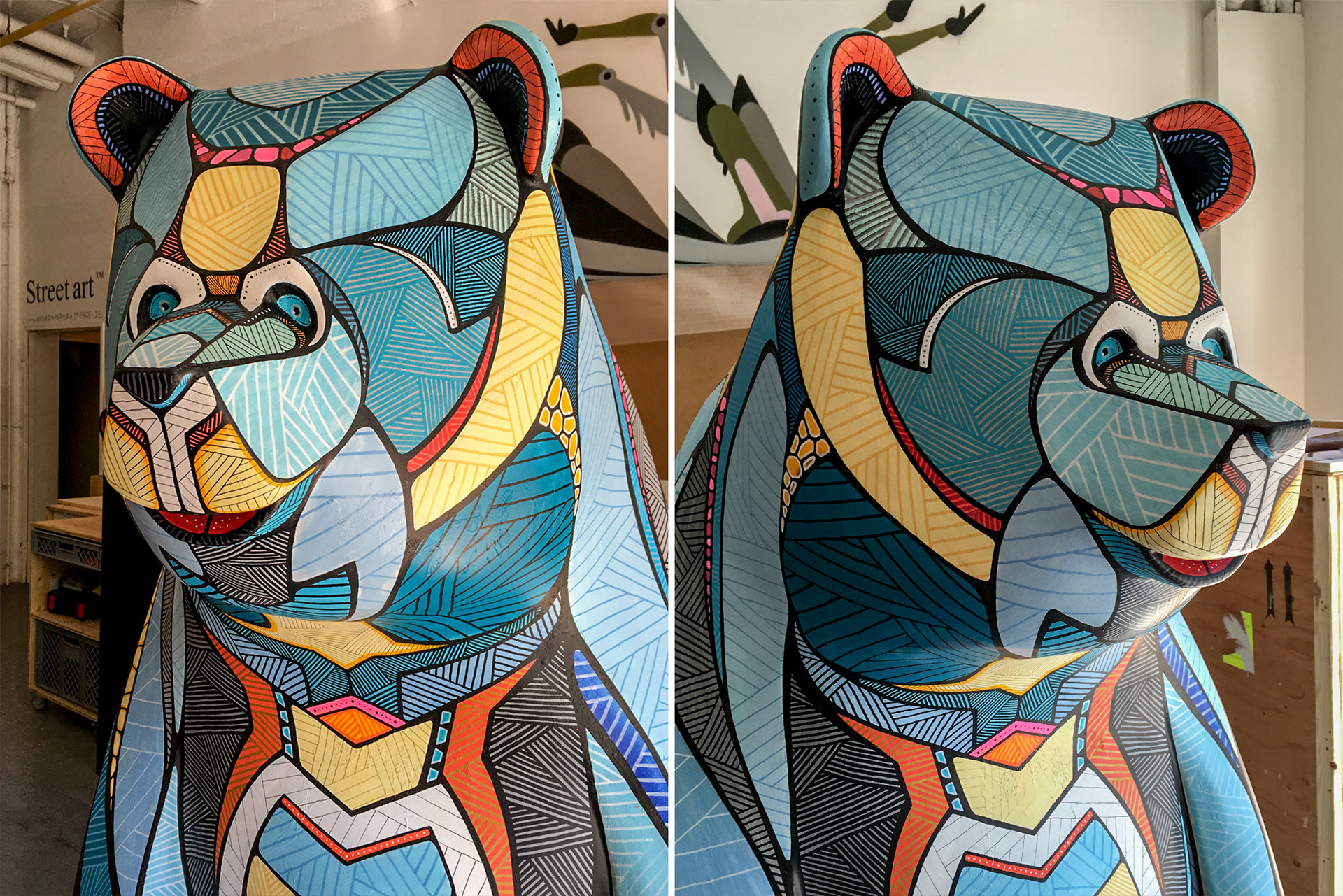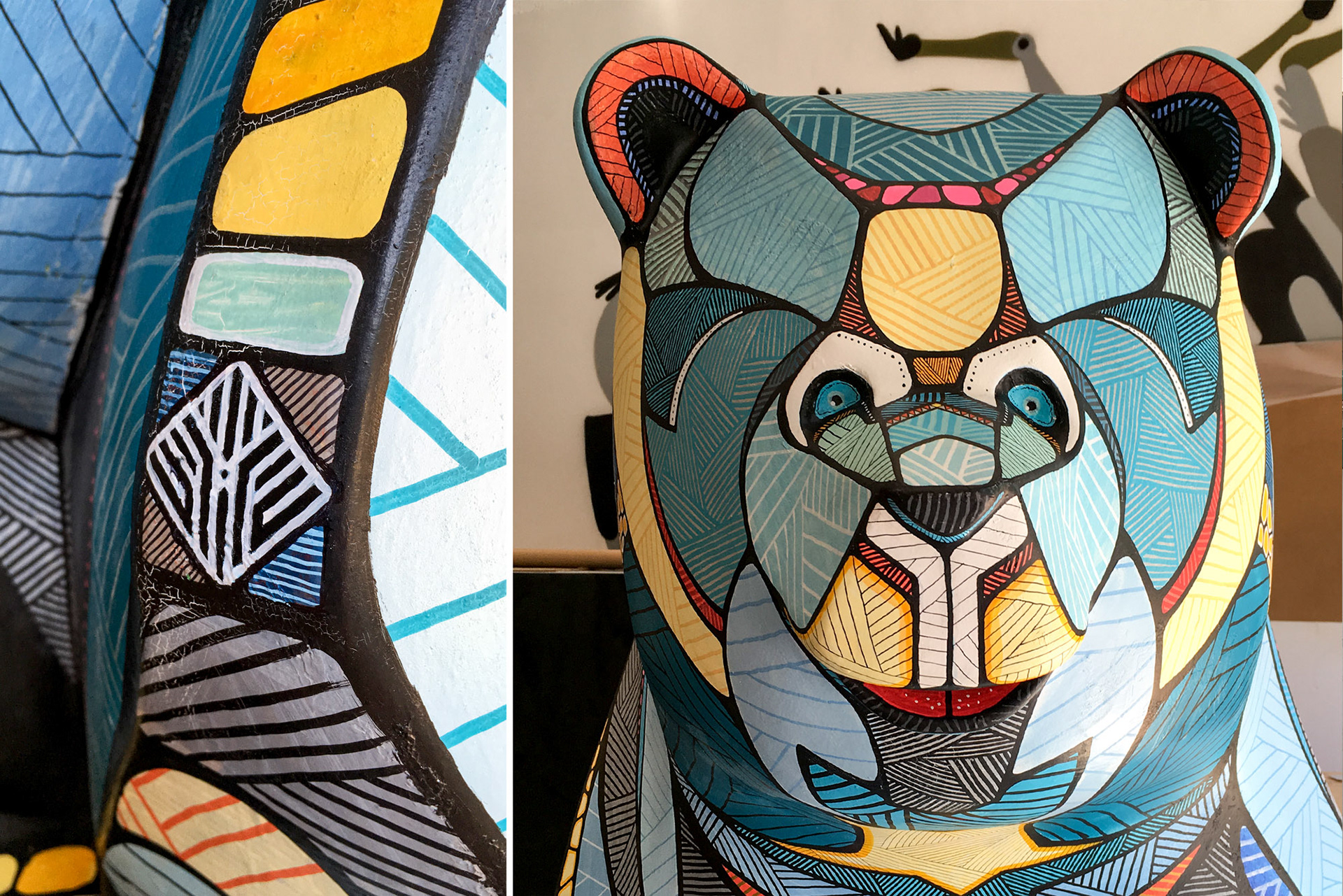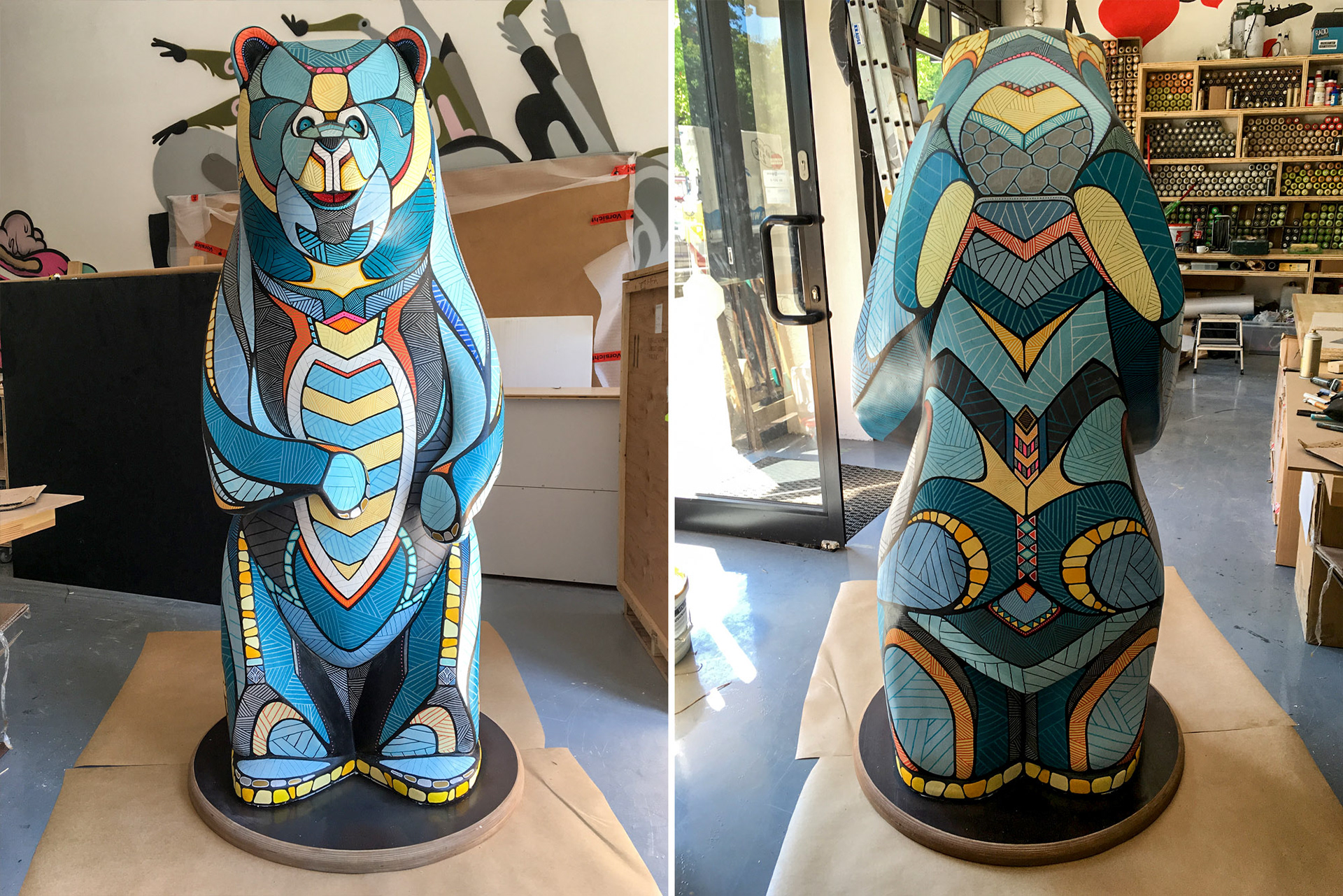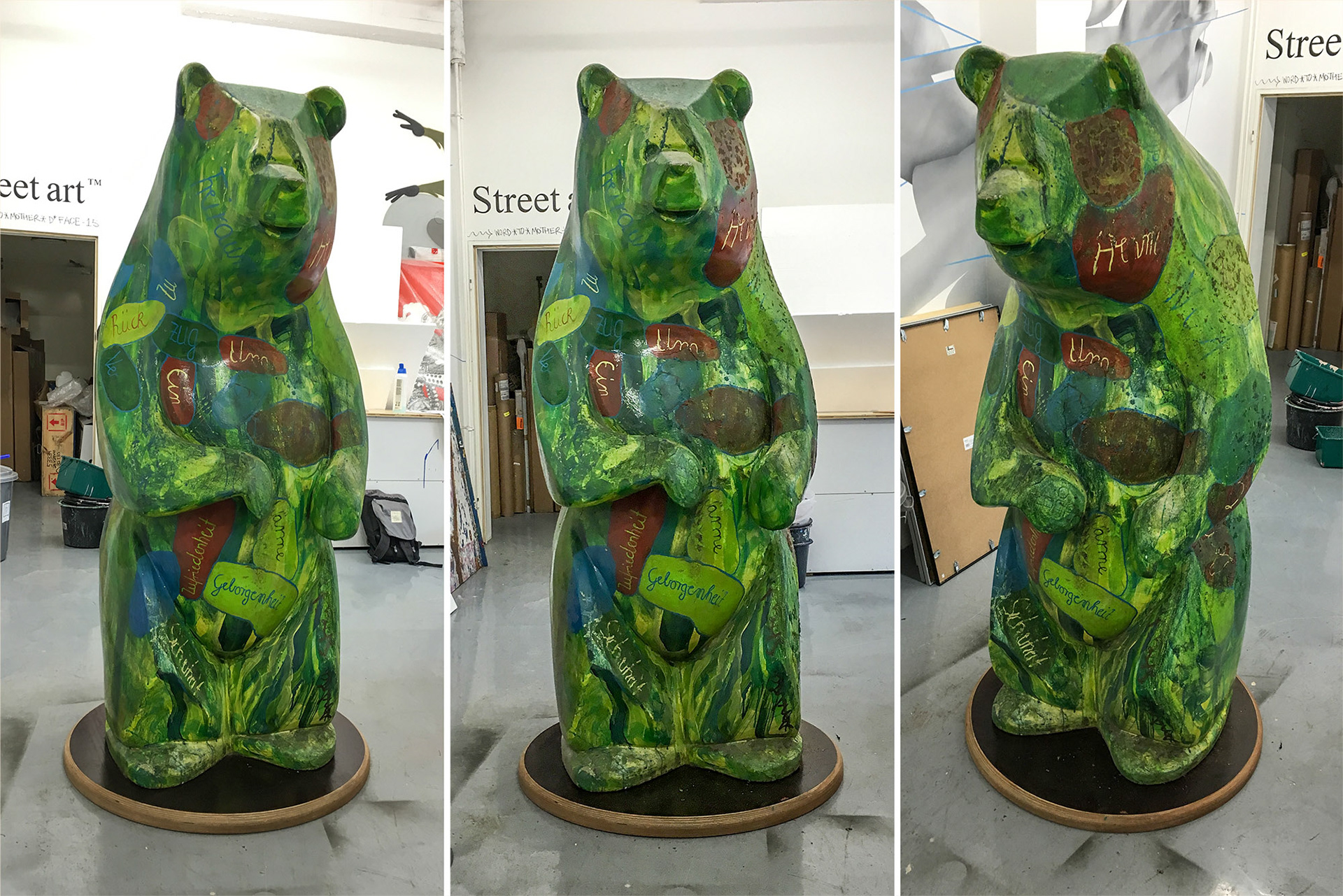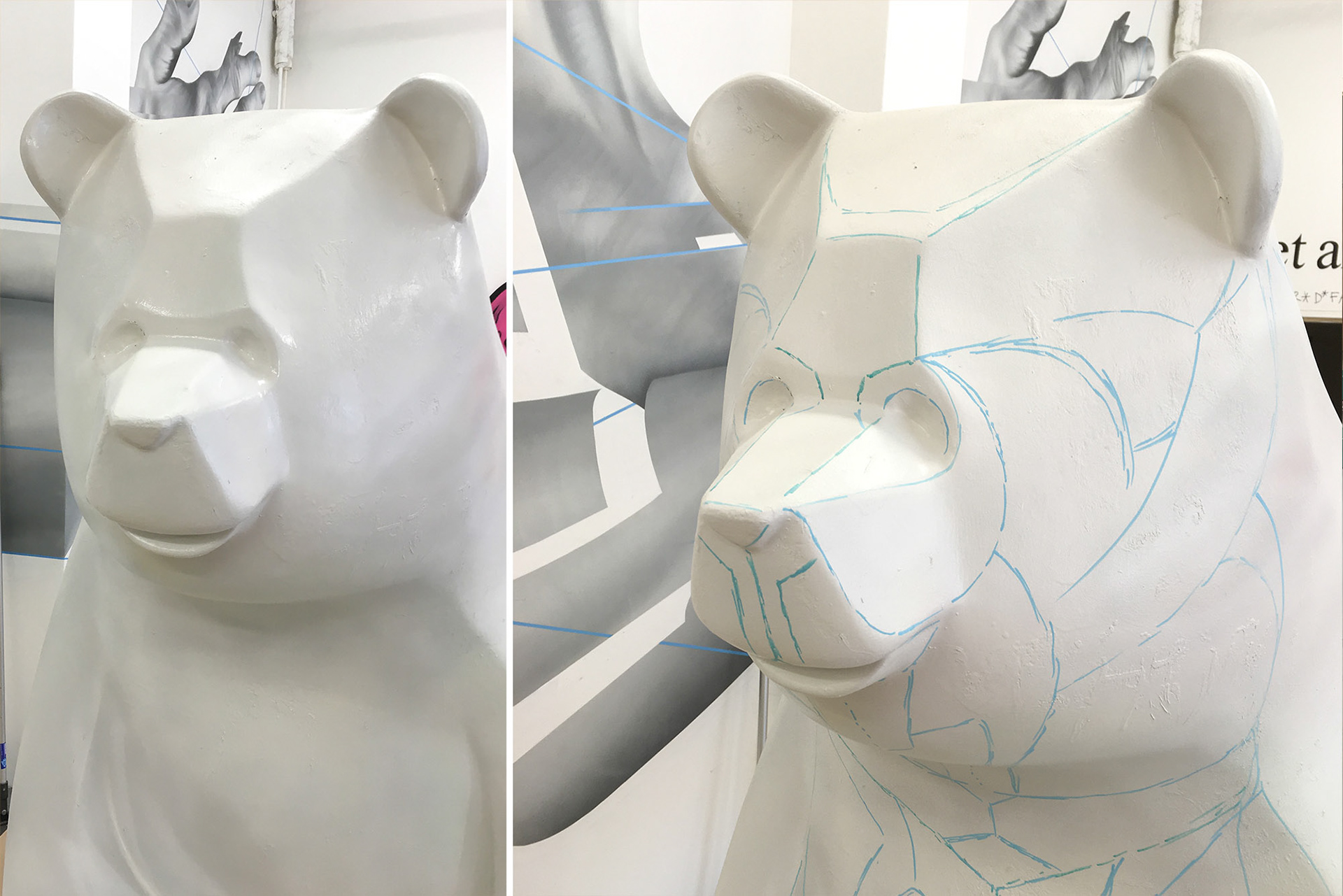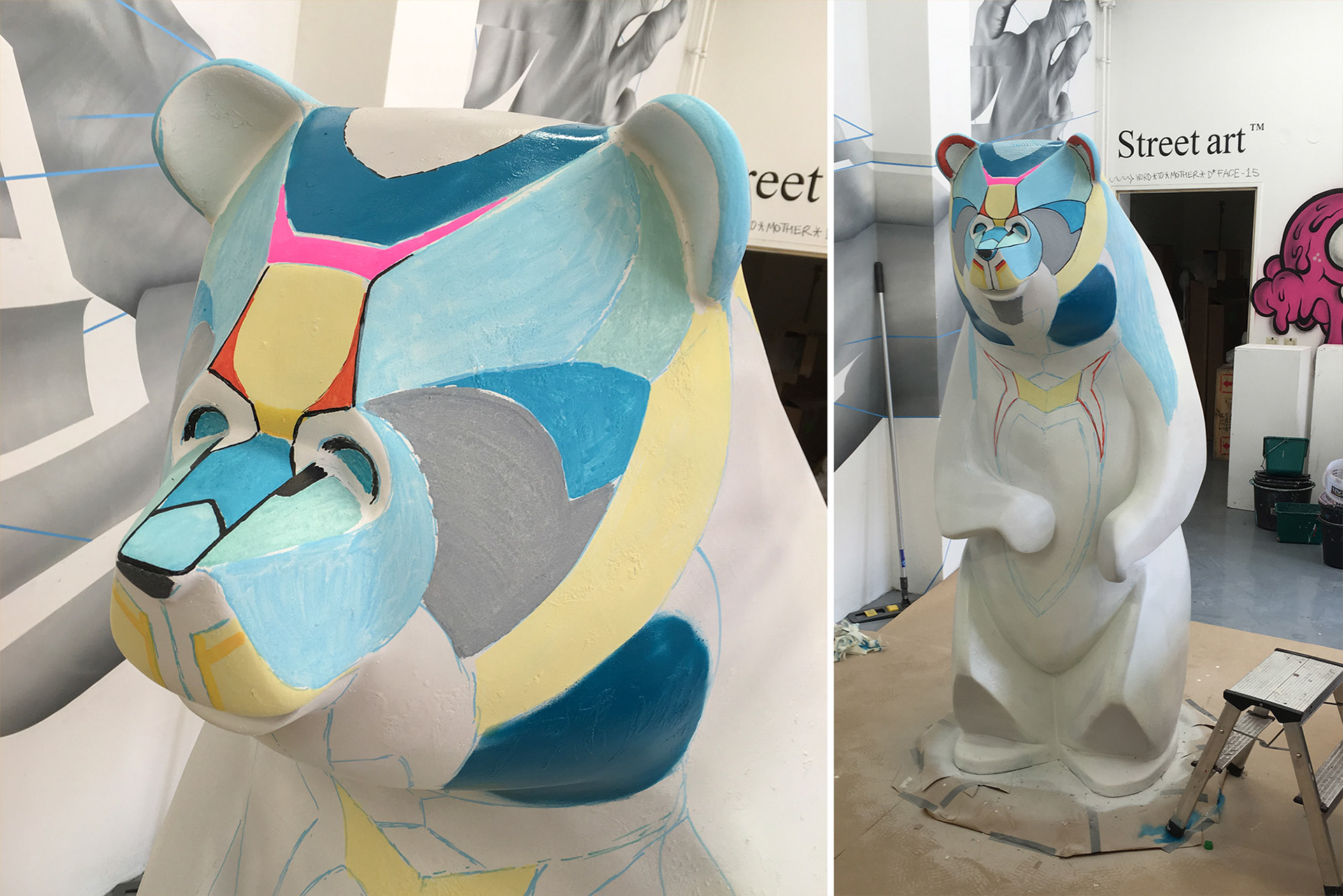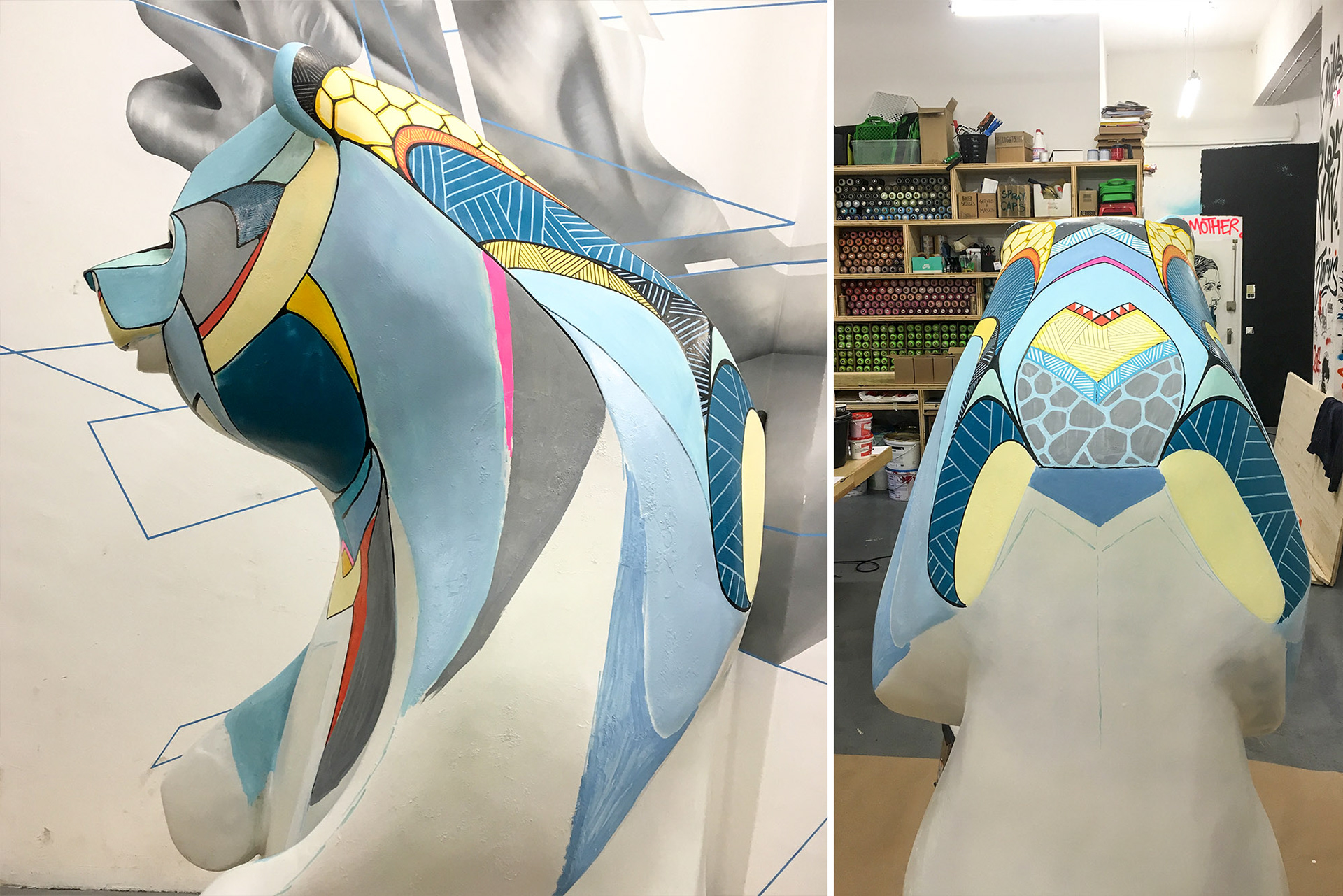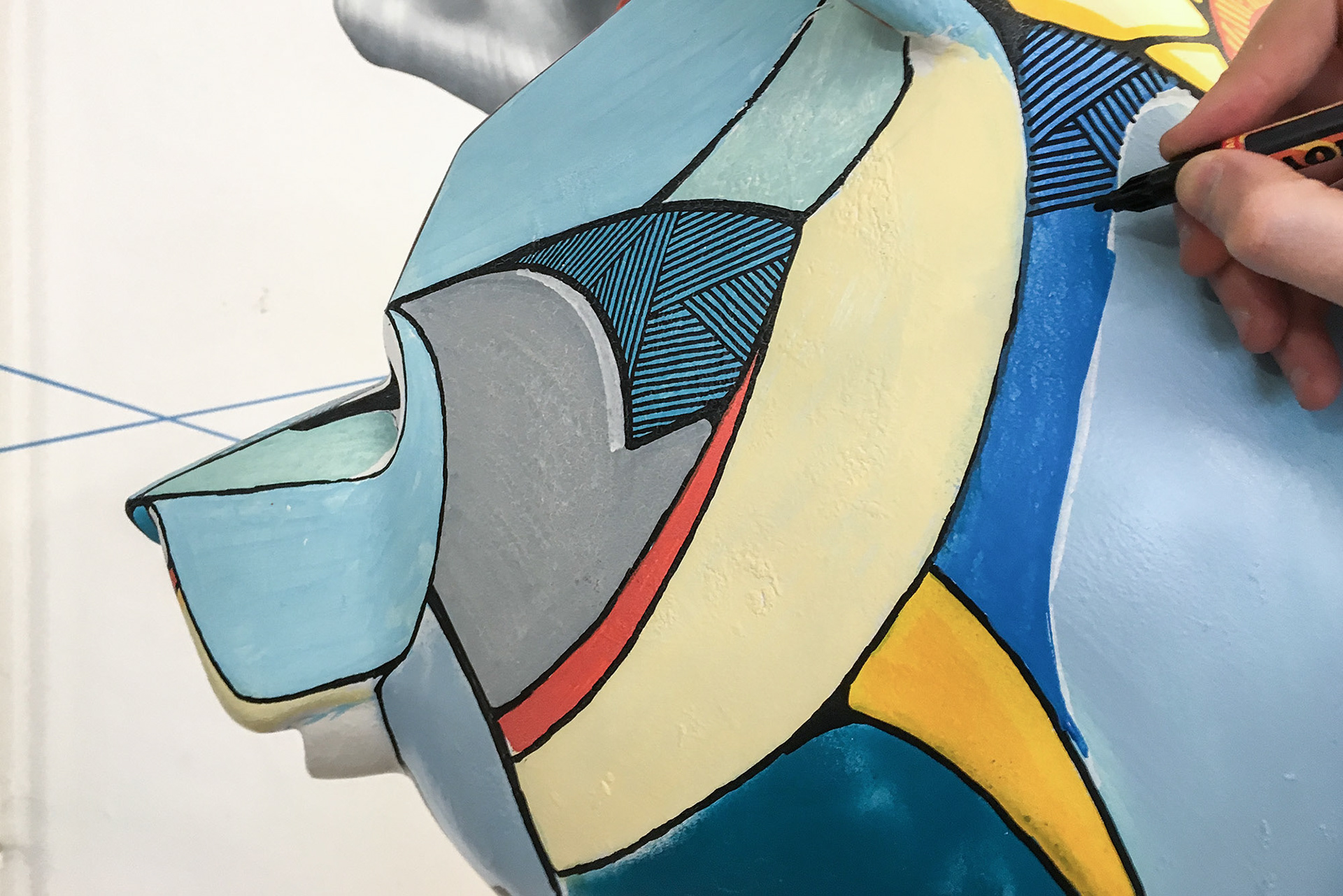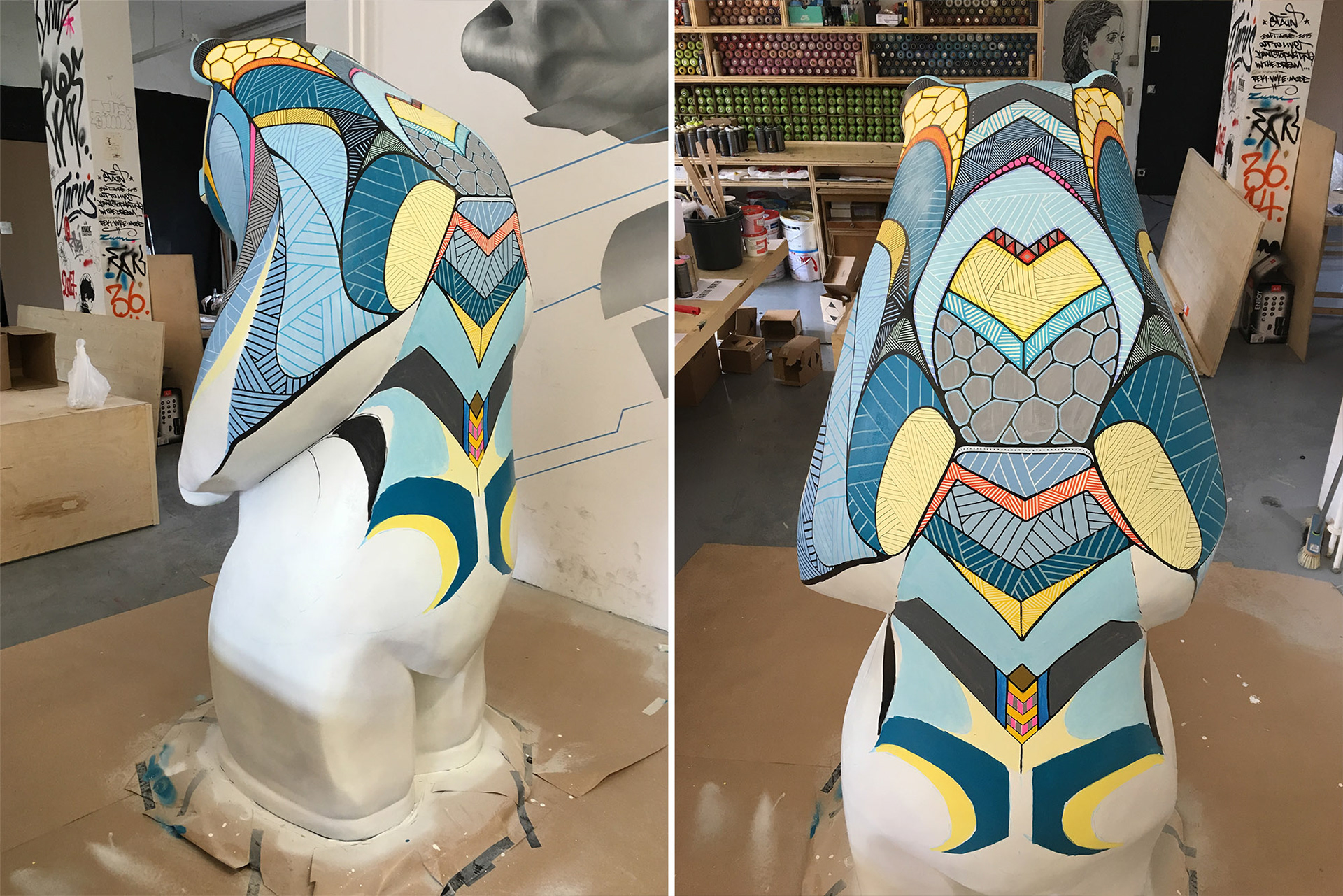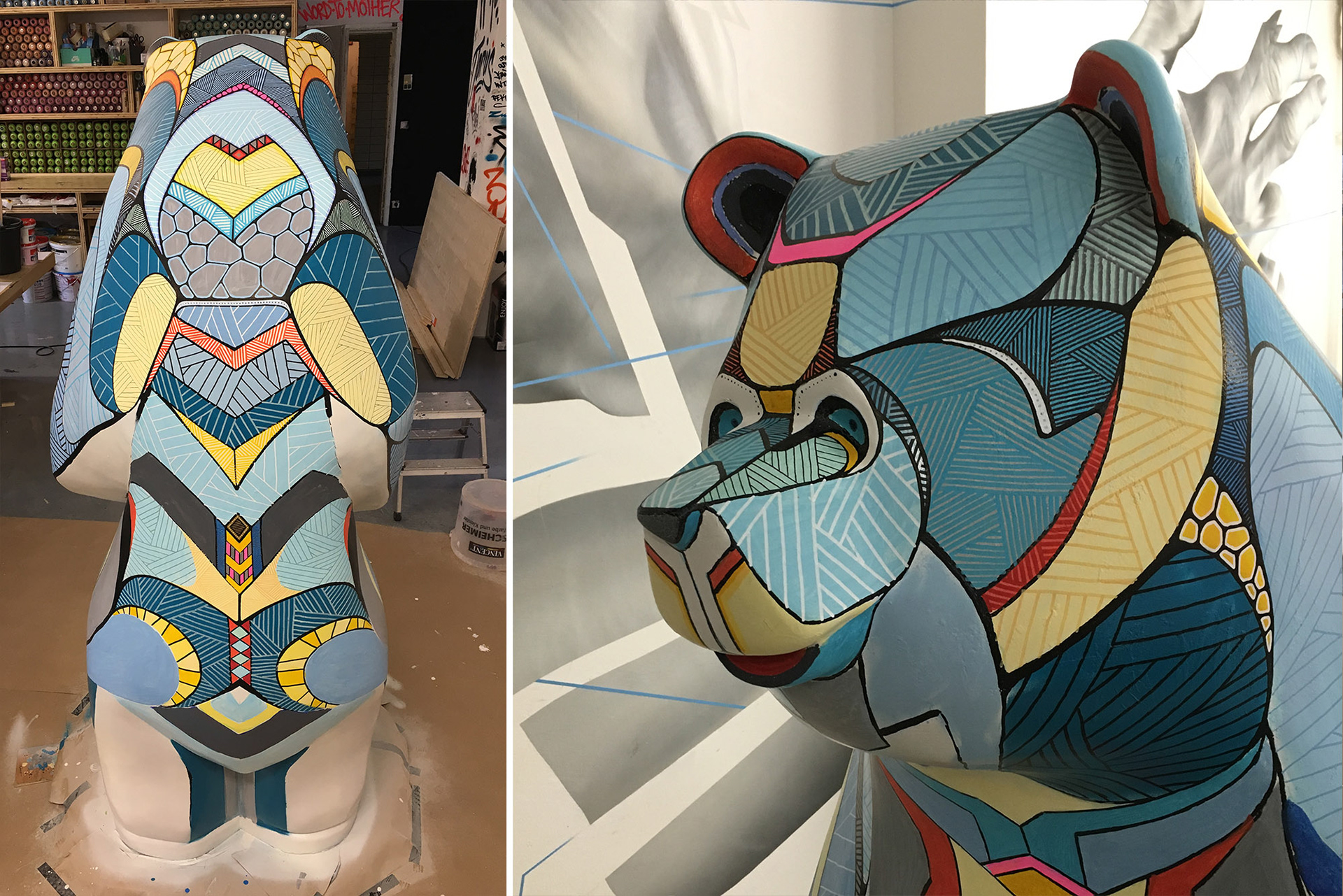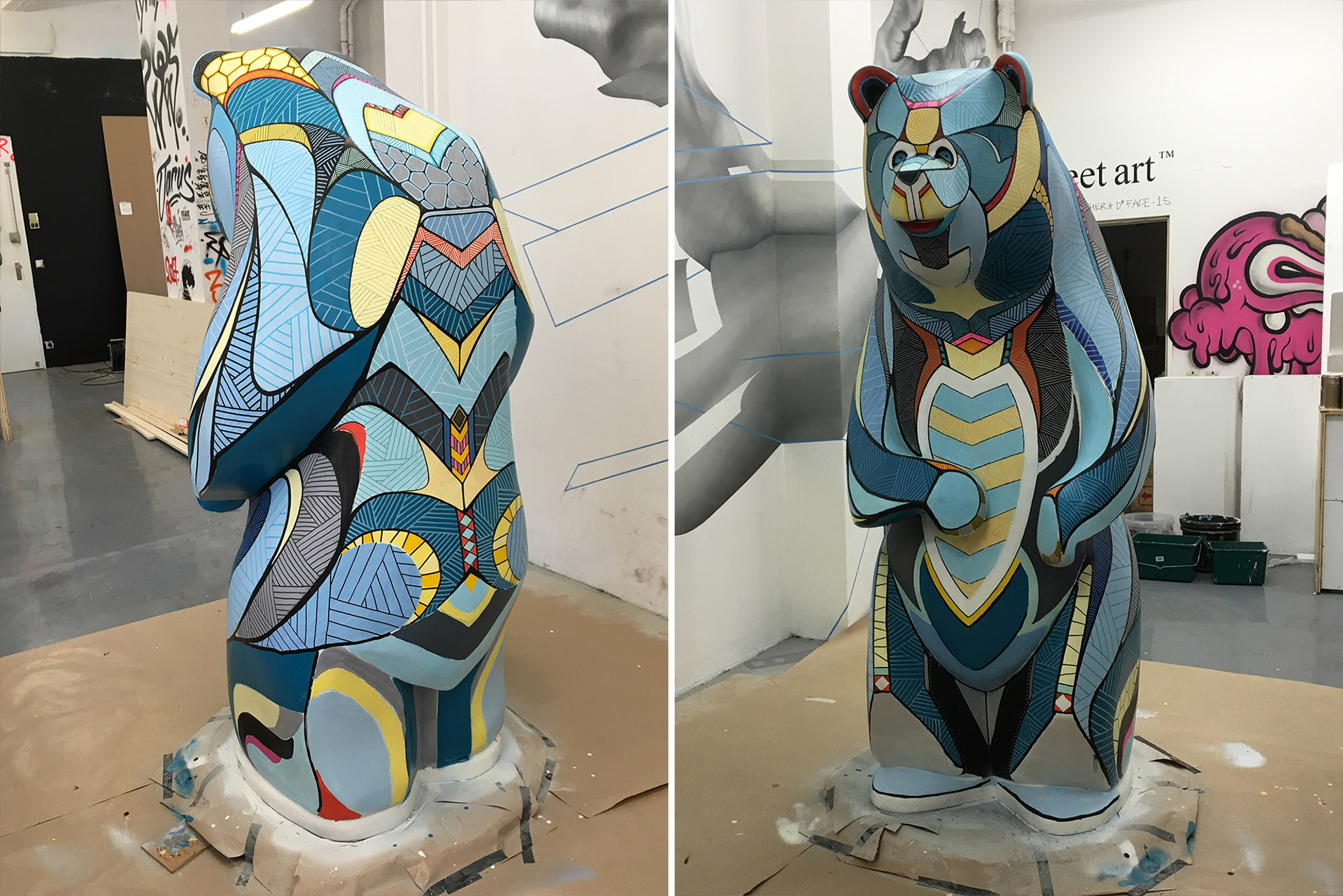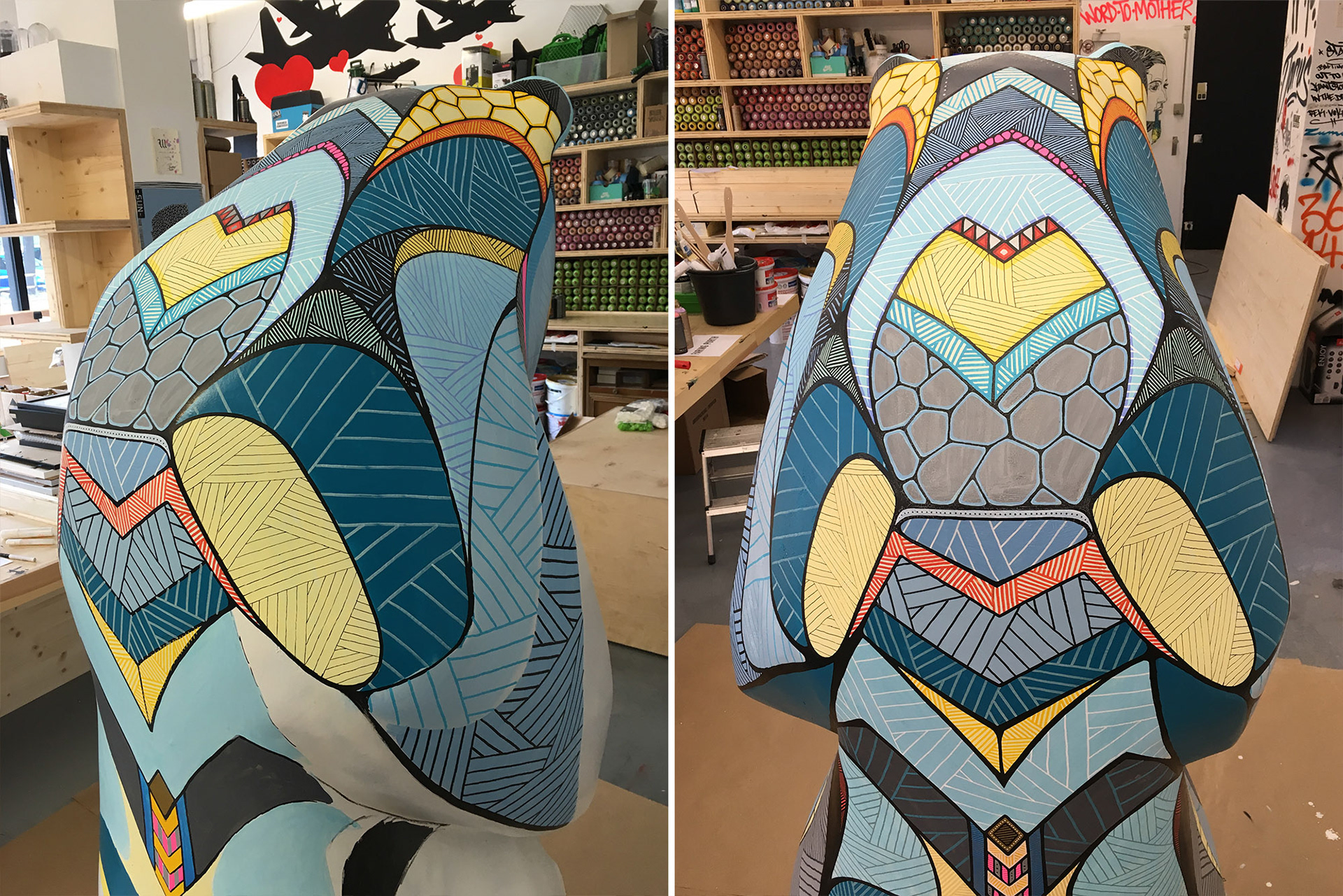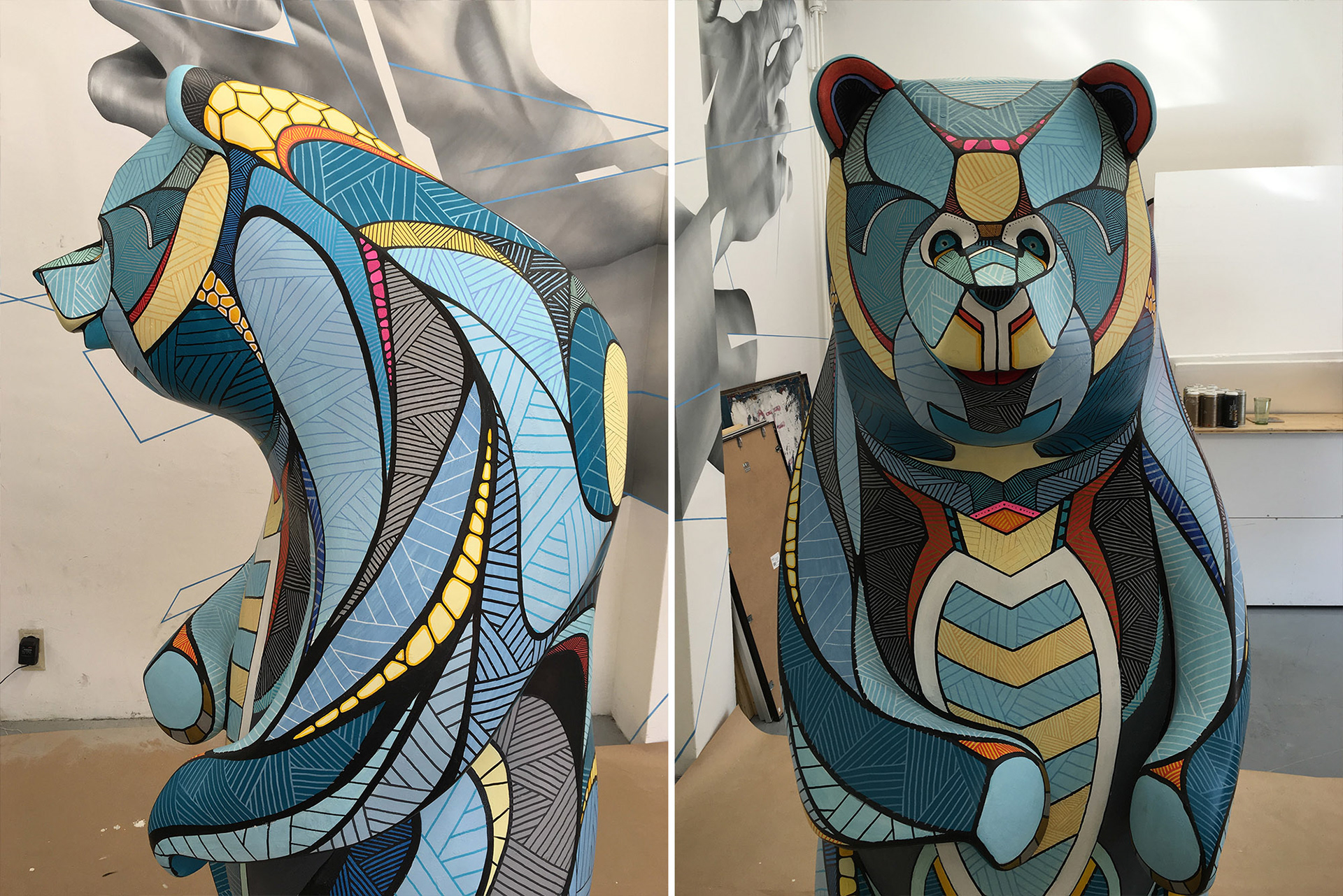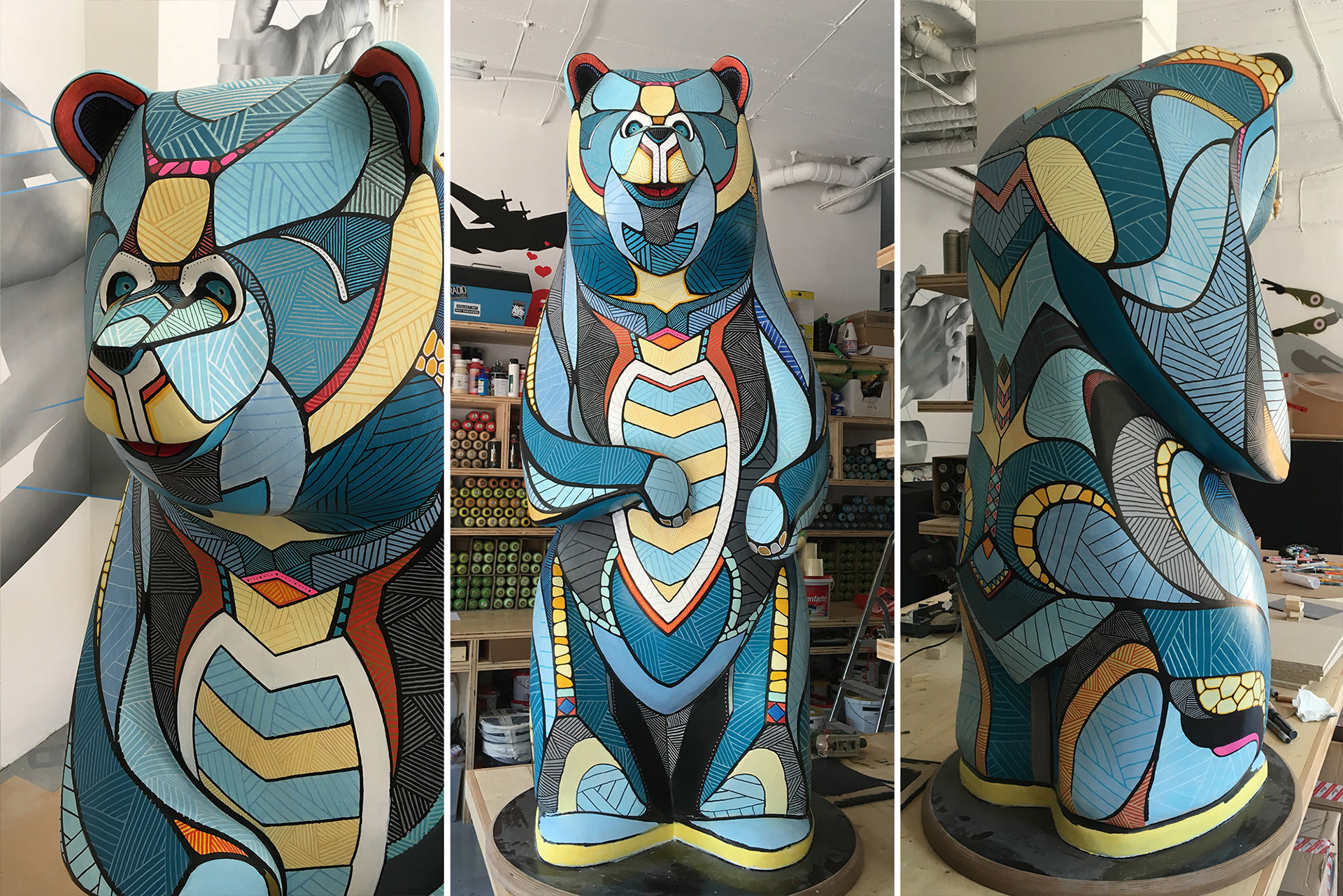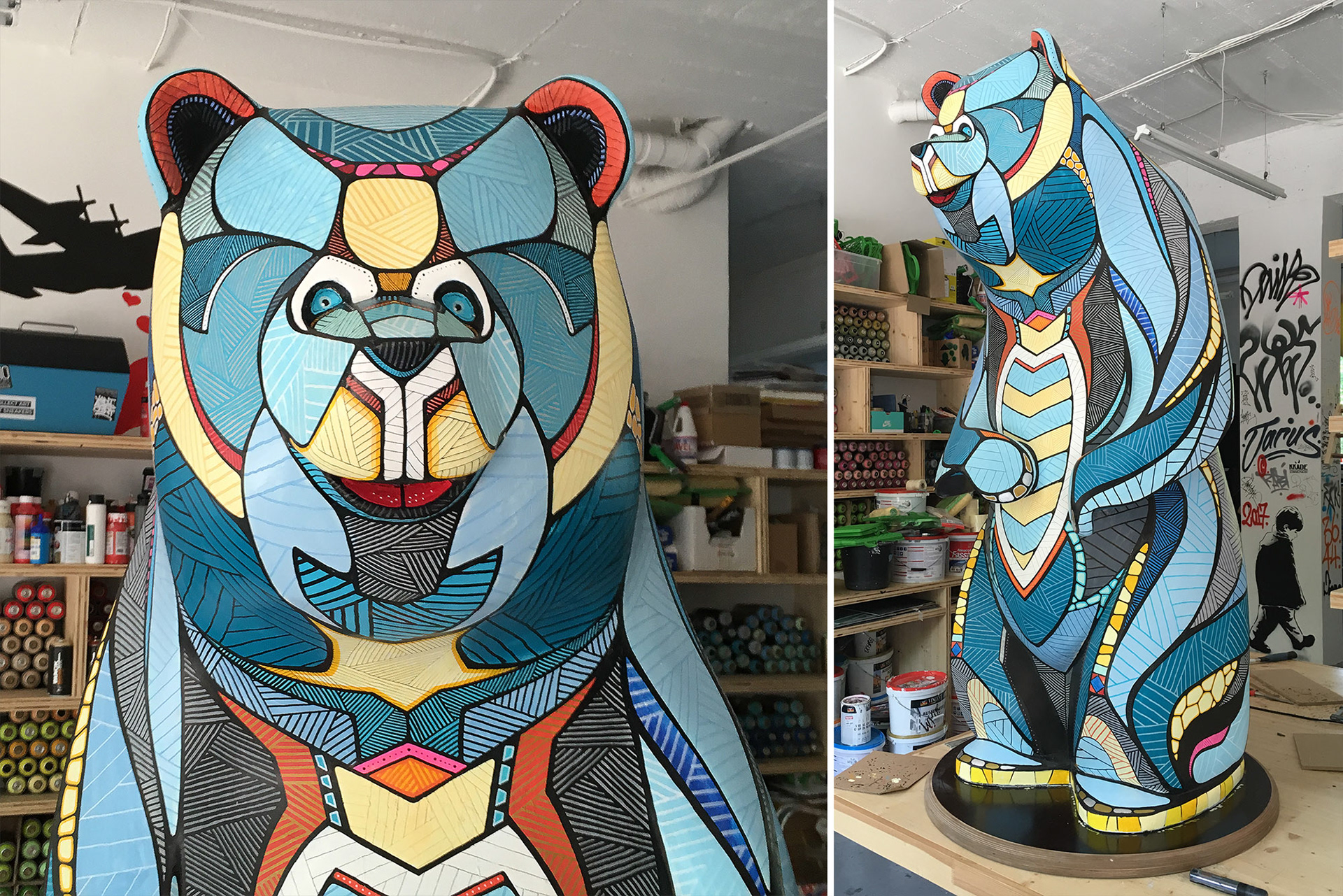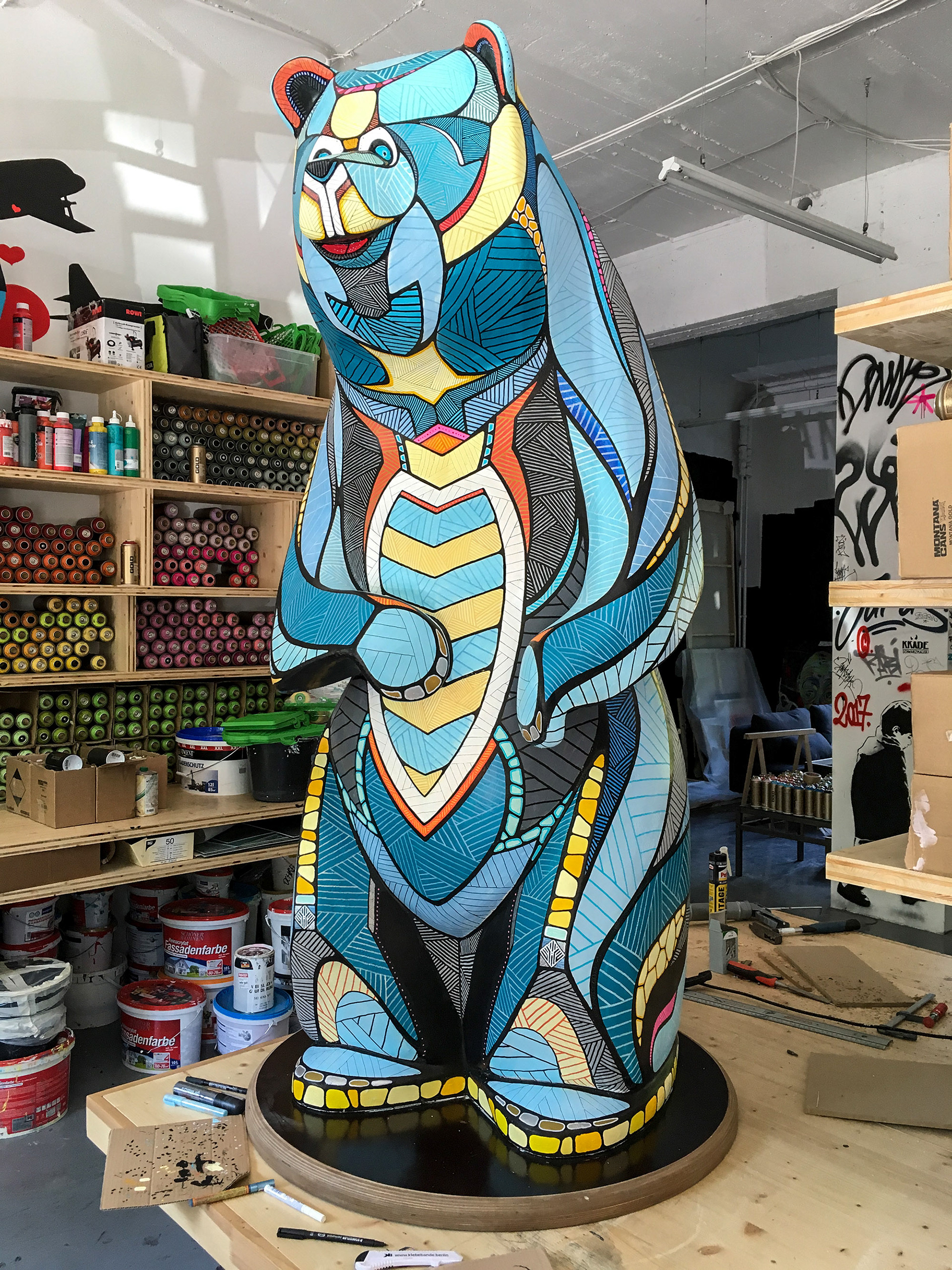 More projects . . . . . . . . . . . . . . . . . .